Micro Shelter Solution Stainless Steel housings
Offering environment proof shelters for surveillance applications requires exceptional protection. In some conditions such as on Oil&Gaz offshore installations, on offshore Windfarms, on ports berths or jetties, in remote coastal locations, or even in sand storm areas, use of the most resistive material is mandatory for housing longevity and for its most expensive contents.
Micro Shelter Solution is now offering its product in a total stainless steel construction for its outside components. Using a 316L frame, with double 10/10 skins sandwich panels in the same material; the full structure is extremely strong and sustainable to the harshest aggressions of weather. This shelter is naturally fitted with a professional NEMA 4x (IP 66) air conditioning system using again 316L for its casing and special coil coating for many other parts.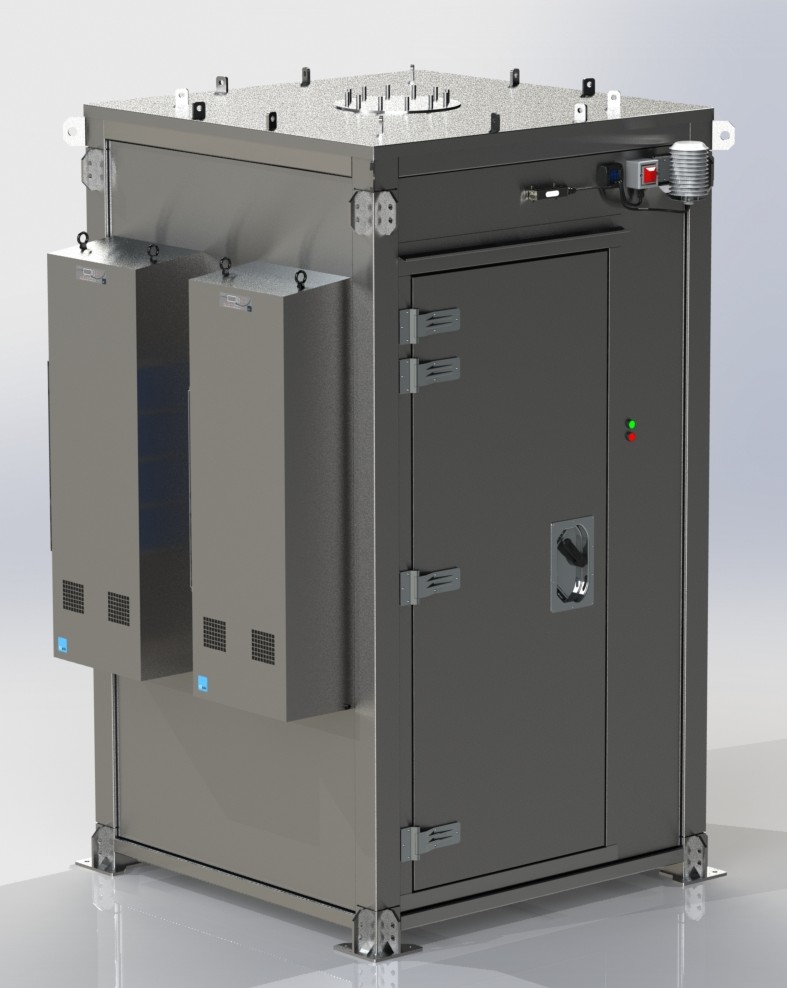 This setup has the following advantages:
Stainless steel bolts can be used everywhere without fearing galvanic coupling between the bolt and the panel's material
There is no fear of damage to the surfaces (paint or galvanic layer) during transport or installation, as the resistance of stainless will build again on these areas automatically
Tolerance of production is smaller because material is harder and does not undergo heat treatment. These results in a more rigid assembly, increasing stability of sensors on the roof top.
Stainless steel is 50% more rigid than construction steel helping to lower twist of the overall structure.
These mechanical capabilities come in complement to the "intelligence" of the Micro Shelter which includes surveillance of numerous environmental factors inside and outside the housing.