Micro Shelter for extreme cold and warm climate
Installing aids-to-navigation electronics and computers in a remote site where temperature may vary from −40°C in the winter to a humid +35°C in the summer is not a simple challenge. Shelter for extreme climate is required.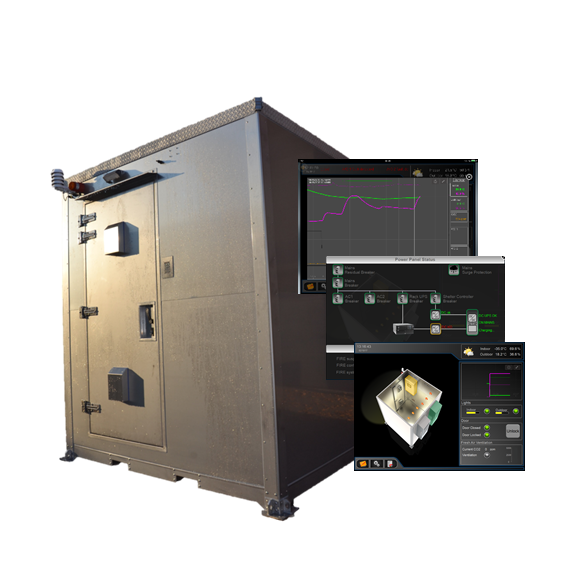 Not only material and outdoor equipment shall be selected appropriately to deal with such a temperature span, but specific measures shall be implemented to deal with both heating and cooling, but also hibernation or soft warm-up.
The customisation capabilities of the Micro Shelter have enabled to deal with these environmental conditions while retaining its traditional remote real-time display and historical logging feature for all infrastructure data (Air conditioning, heating, electrical distribution, fire detection, access control…) which will be extremely helpful in minimising maintenance, securing performance of the housed equipment, and safeguarding personnel accessing the shelter.
Due to the remoteness of the site, use of stainless steel anti-corrosive material will eliminate the need for long-term corrective actions such as painting or touch-ups.
Delivered to a system integrator with global presence, the shelter will be installed within the context of a new oil-field exploitation infrastructure construction.
About Micro Shelter Solution
Micro Shelter Solution is dedicated to offering world-class housings for protection of the most critical components in adverse conditions.